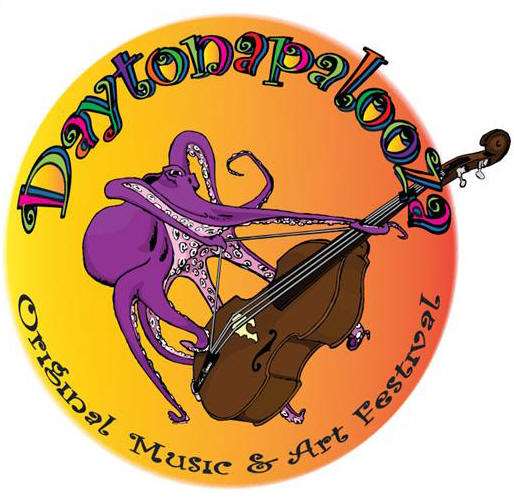 B&W Logo with INFO
8x11 4 pannel for printing
11x17 poster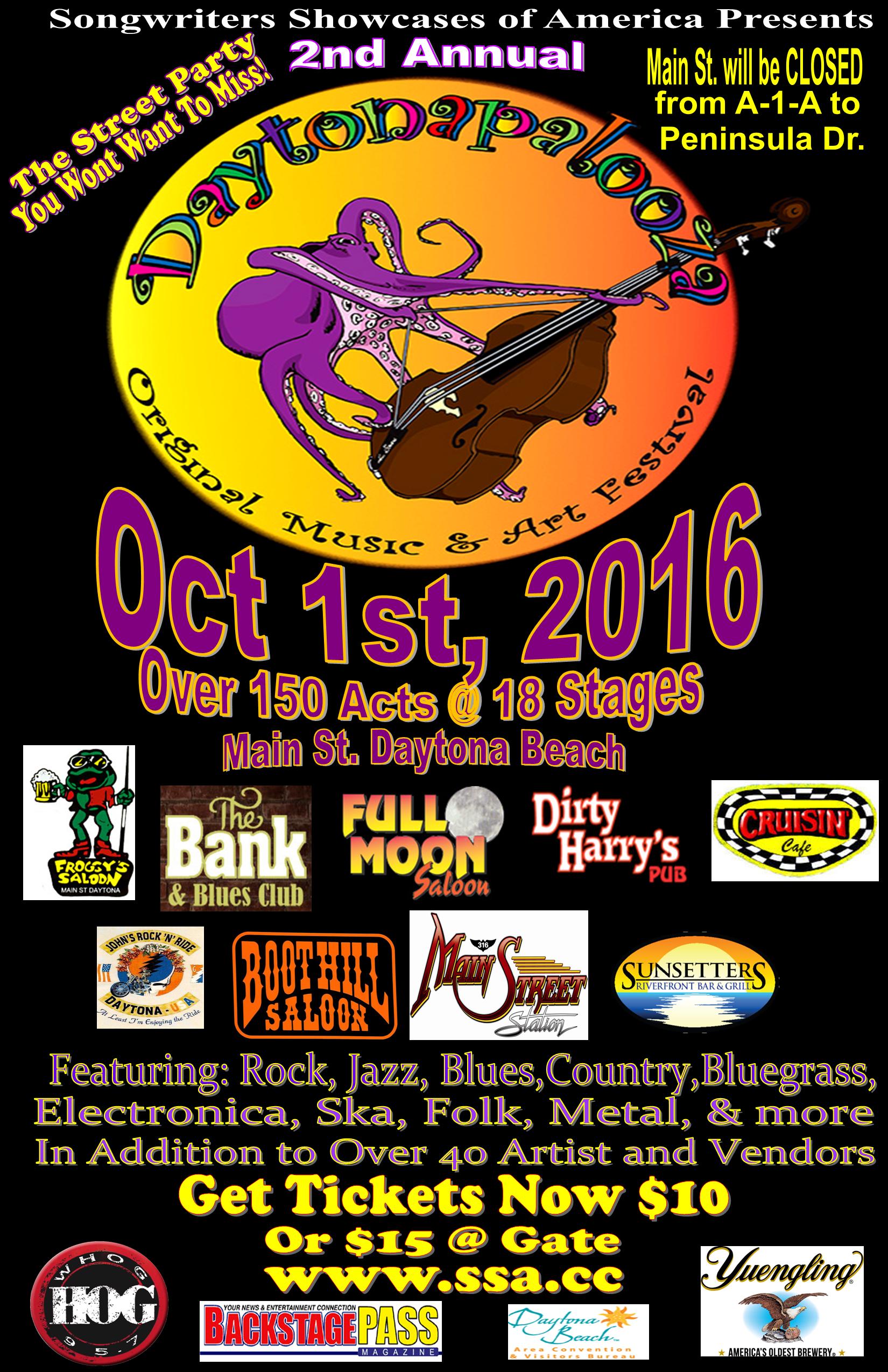 4x4 Post Card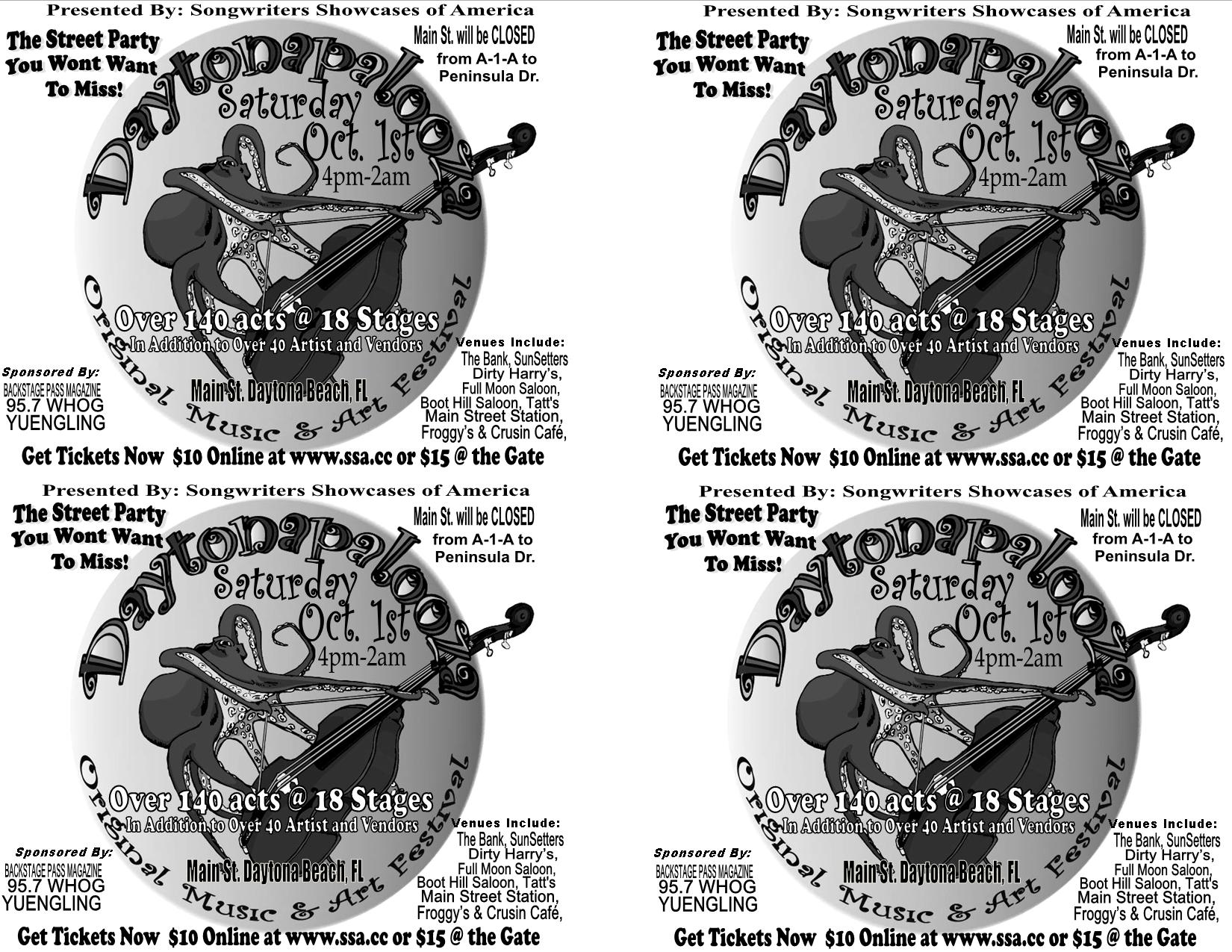 Yard/Street Sign 11x17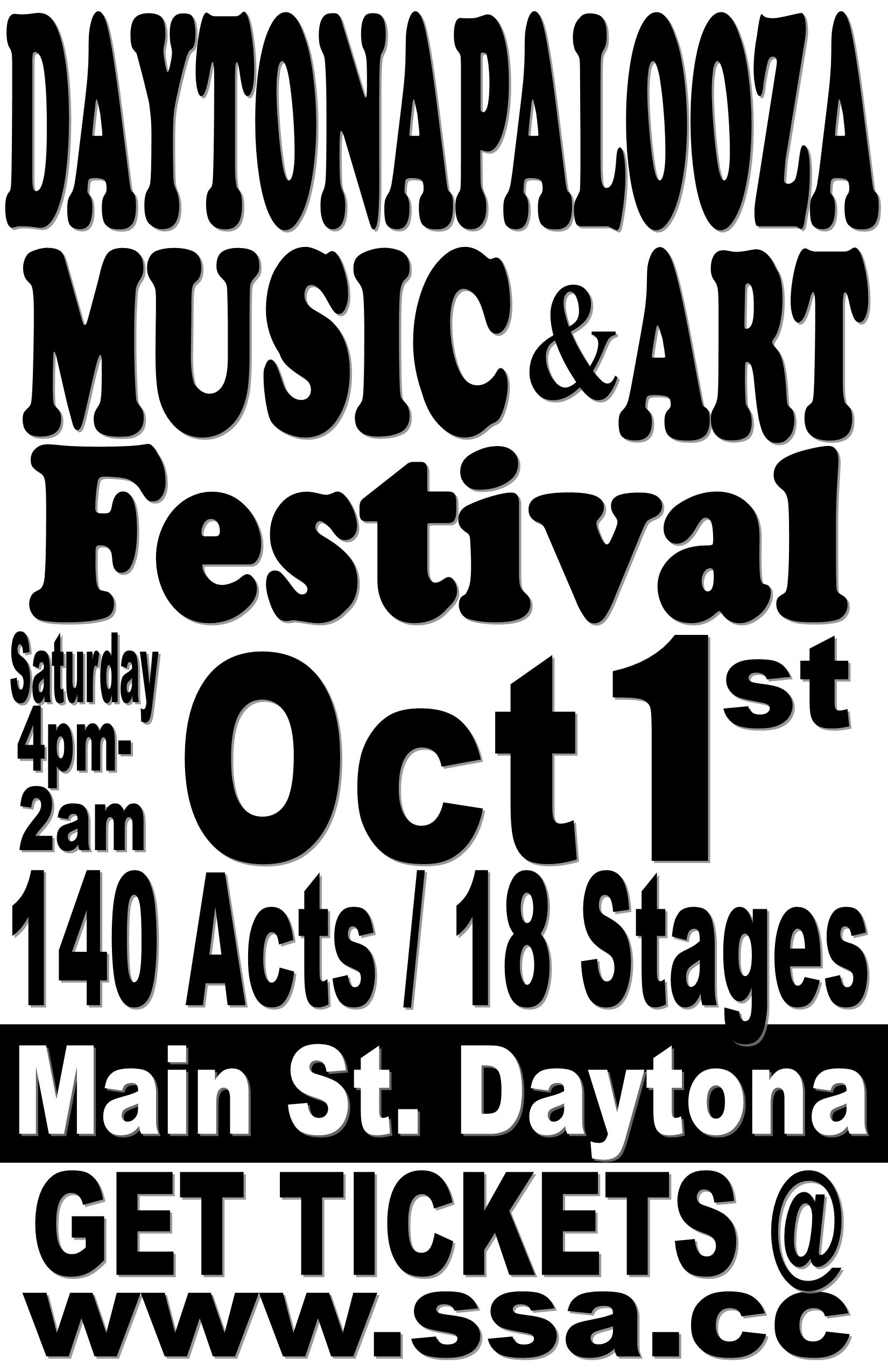 PRESS RELEASE
For Immediate Release
Title: Daytonapalooza Original Music & Art Festival
DAYTONA
The 2nd Annual Daytonapalooza Orignal Music & Art Festival will be taking place on Main St in Daytona Beach on Sat Oct 1st. The event is presented by the Songwriters Showcases of America who is also celebrating its 17th Year Anniversary. The event will consist of over 140 music acts and 30 artists and vendors at 18 stages. The event will be held on Main St
in which
the
street
will be closed from a-1-a to
Peninsula
Dr. Stages will be located at several locations on the street as well as inside and outside venues including The Bank & Blues Club, Full Moon Saloon, Dirty Harry's, Froggy's Saloon, Main Street Station, Boot Hill Saloon, Crusin Cafe, and SunSetters Riverfront Bar & Grill among others to be announced.
The festival will feature a wide array of musical styles from mostly local and regional acts consisting of Rock, Jazz, Blues, Country, Folk, Metal, Ska and more, Other activities include art displays consisting of paintings, photography, arts & craft and hand made jewelry in addition to other various retail, promotional and food vendors.
Discounted advanced tickets are available online at http://www.ssa.cc/daytonapalooza.html or can be purchased at the following outlets: Atlantic Sounds in Daytona Beach (138 W International Speedway Blvd), Steve's Downtown Music in DeLand (108 S Woodland Blvd.) and Yancey Music in Ormond Bch ( 601 South Yonge Street) Tickets are $10 Advance or $15 at the Gate. (Children ages 12 & under FREE) The All Venue Pass enables access to all the stages that have a cover charge
General parking is located in the Ocean Center Parking lot on Auditorium Ave. next to the Peabody Auditorium and cost $5 per car. Free parking is available in city parking lots and private property parking lots that are located on Main Street and nearby locations. $2 Bike Parking is located on Main St in front of the Boot Hill Saloon
The Event is held RAIN OR SHINE.
The SSA is an organization that has been producing festival and concerts in Central Florida since 1999 including the DeLand Original Music Festival, DeLandapalooza and Daytona's MainStreet Live in addition to presenting the NYC New Music Festival in New York City in Sept 2012 and the Jacksonville Original Music festival in Oct 2013 and 2014. The events sponsors include BackStage Pass Magazine, Yuengling and SouthWest Airlines. For more information regarding the event go to http://www.ssa.cc or call 386-308-2694
Daytonapalooza Original Music & Art Festival
Main St. Daytona Beach, FL
Friday Oct 1st 2016
Presented by Songwriters Showcases of America
A Monumental Celebration of the Creativity In Music
Over 150 Acts Performing on 18 Stages
TICKETS (Two Day Pass) $10 Advance or $15 at the Gate
(Children ages 12 & under FREE)
HELD RAIN OR SHINE
Contact: http://www.ssa.cc
Facebook: https://www.facebook.com/events/1641174586123907/
Sponsored By: BackStage Pass Magazine, WHOG 95.7, YUENGLING